CELEBRATION OF CHAMPAGNE TERROIR
Defined by nature, refined by Lallier
Champagne Lallier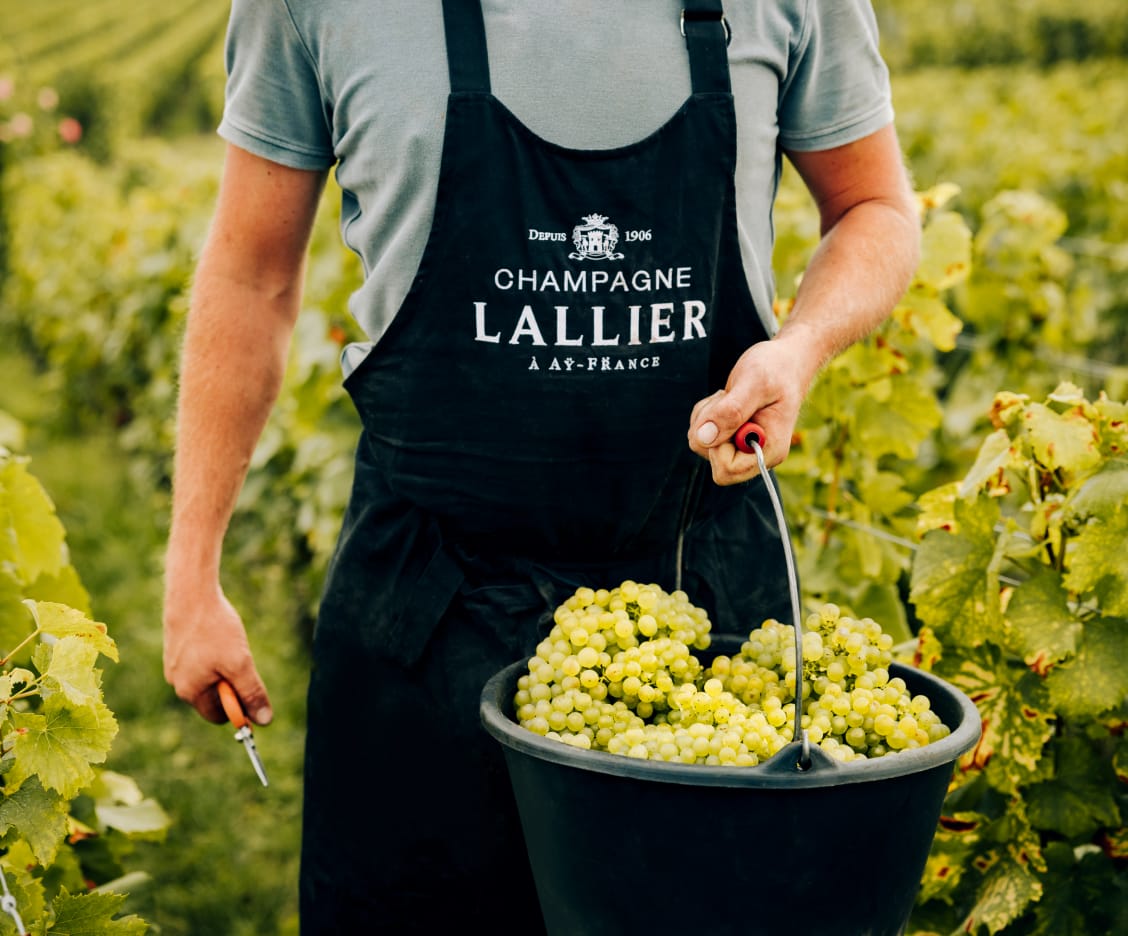 « Great terroirs only exist through the people who word them. »
– Cyrille Diniz, Technical Director
The esteemed terroirs surrounding Aÿ boast an enviable combination of climate, soil and exposure. With Lallier's founding father philosophy firmly at the heart of our work, we enhance what nature brings each year. Grapes are blended not for linear consistency but to express the unique personality of a given harvest, offering each year subtle variations of character.
Between the Marne River and the Southern slopes of the 'Montagne de Reims', Domaine Lallier's vineyards cover just over 15 hectares of vines, most of which are Grand Cru and located in the Aÿ region. Nurtured through sustainable viticulture methods, these vineyards account for 40% of Lallier's total supply, offering Lallier's two exclusive grape varieties, Pinot Noir and Chardonnay.

CONTEMPORARY CRAFTSMANSHIP
Blending old and new techniques, combining human intuition with devoted craftsmanship.
Champagne Lallier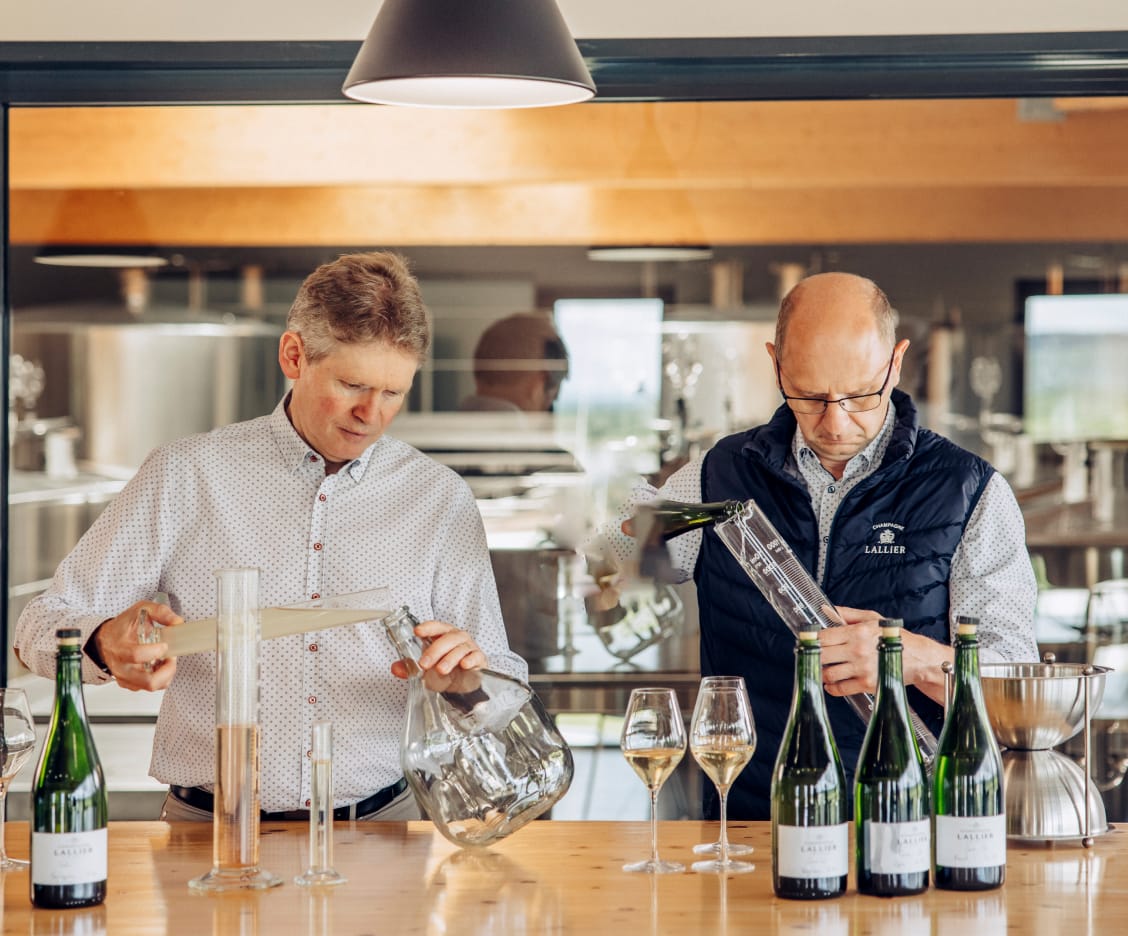 HAUTE COUTURE VINIFICATION
Handcrafted with precision and an open-mind; we use fragmented vinification, separating base wines in small-volume stainless-steel tanks and 228L wooden barrels to unveal diverse and expressive flavours. We then ferment with homemade yeasts, and carefully leverage on malolactic fermentation to retain the freshness while enhancing the personality of the end product. We tend to favor the base wines over the reserve wines and like to age our wines for longer on the lees to guarantee our signature intense and deep texture. Finally, we go low on dosage to respect the intrinsic qualities of each blend.
COMMITED TO NATURE
A thriving Earth is our greatest asset as winemakers. This is what we cherish and count on.
Champagne Lallier
Dedicated to supporting biodiversity
Champagne Lallier carefully maintains its vineyards, promoting biodiversity (bees, fruit trees, …), and placing environmental values at the forefront of everything we do, demonstrated by its High Environmental Value certification (HVE). Lallier celebrates what nature gives, letting it guide its signature style and constant quest for excellence.
THE LALLIER SIGNATURE STYLE
Our signature approach is driven by the intersection of four atmospheres – Purity, Freshness, Intensity, and Depth. Purity and Freshness are derived from the intrinsic characteristics of the Champagne region – the terroir, the grape varieties – while Intensity and Depth are the results of choices we make as a Maison, inspired by long ageing, creative blending and our tradition-meets-innovation approach.
THE FIRST ATMOSPHERE
PURITY
THE SECOND ATMOSPHERE
FRESHNESS
THE THIRD ATMOSPHERE
INTENSITY
THE FOURTH ATMOSPHERE
DEPTH