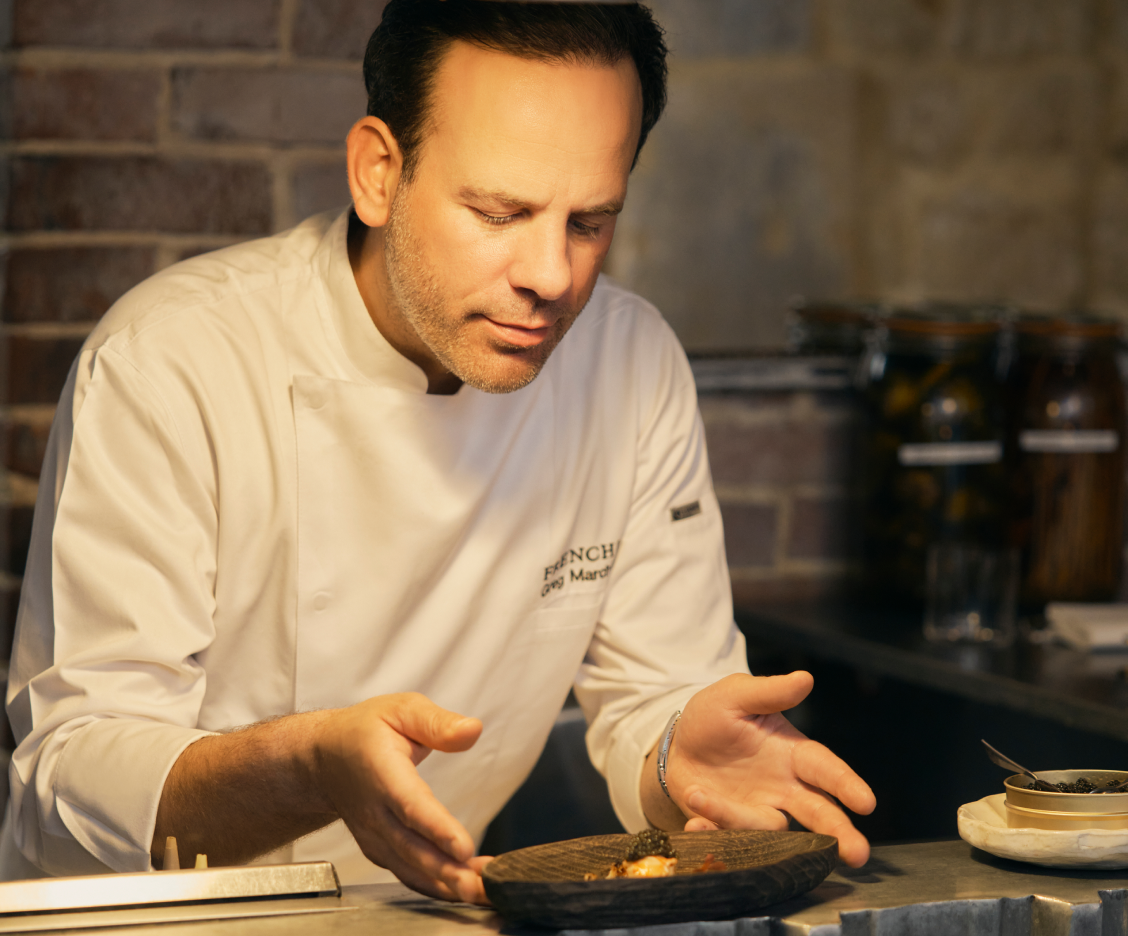 A multi-faceted cuisine
Grégory Marchand began his culinary career in the west of France at age fifteen. He learned to cook in the kitchens of the orphanage where he grew up in Nantes. Grégory left France some years later, a decision that led him to travel and cook across the world for over a decade, discovering cities like London, Hong Kong, Marbella, and New York. It was in London that he earned his lucky nickname "Frenchie" from chef Jamie Oliver.
Grégory then opened his eponymous first restaurant, Frenchie, upon returning to Paris in 2009. In 2019, he was awarded his first Michelin star.
He can also be found at Frenchie Biarritz within the Regina Biarritz hotel, where he recently set up shop to present his dishes against a stunning ocean backdrop.
From creative brasserie rooted in Basque culinary culture to champagne dinner, Grégory Marchand reveals a multifaceted cookery style that never ceases to inspire.
He also recently joined Top Chef World All-Stars TV show as a guest judge, where he shares his passion and expertise.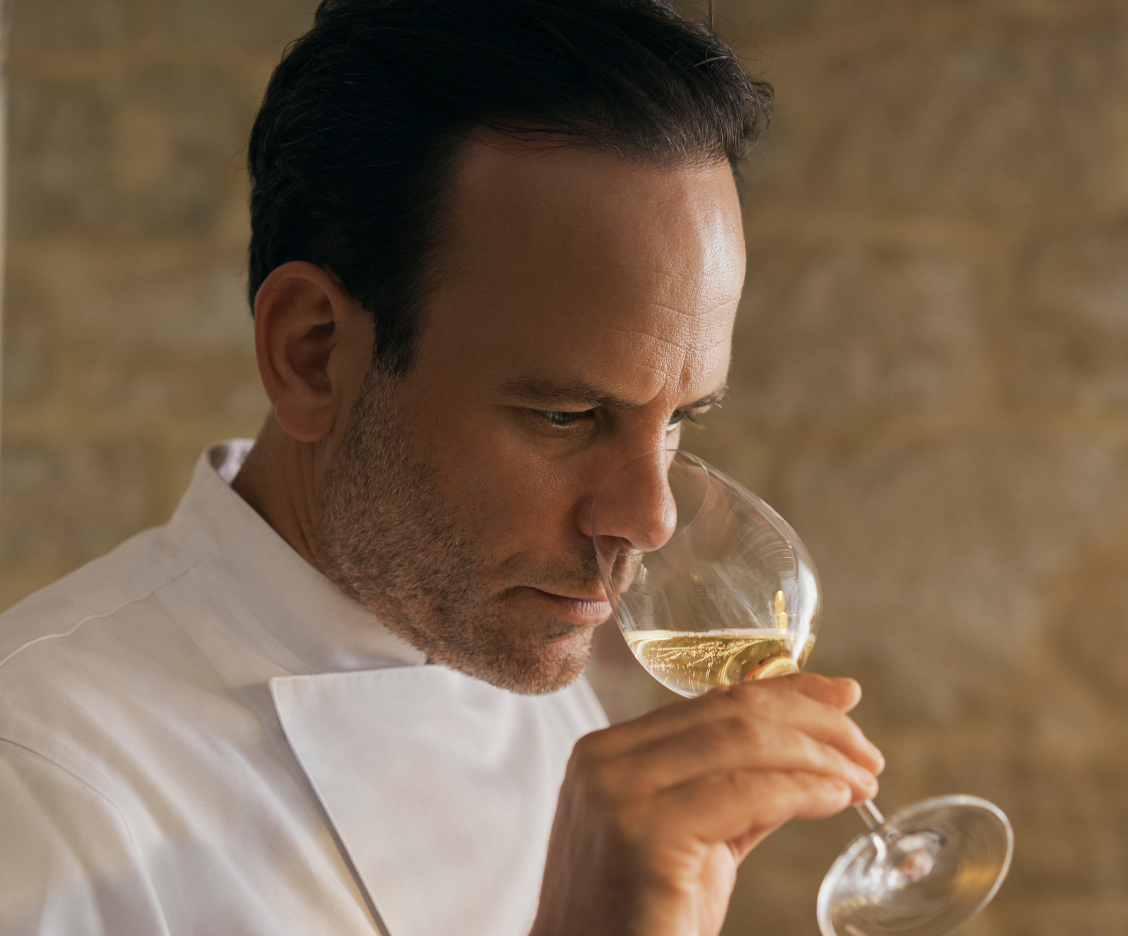 Grégory Marchand & Réflexions 
Bold. Generous. Impertinent. Inspired. Culinary connoisseurs and professionals alike have no shortage of adjectives to describe this Michelin-starred chef. Outward-looking, eclectic, and eager to seek out others' perspectives, Grégory Marchand naturally embodies the philosophy of Lallier.
Accustomed to working with champagne, Grégory traveled to Aÿ alongside our three other ambassadors to discover Lallier and its terroir. Together with our Cellar Master, Dominique Demarville, he immersed himself in the locale and was particularly inspired by the minerality of the soil and the flowering buds which led him to create a recipe reflecting our multi-vintage brut. Revealing the flavors of R.020
Using his culinary skills and Dominique Demarville's insights, Grégory chose to pair a starter "Réflexions autour de la langoustine". A unique dish of poached langoustine in a short bouillon broth scented with cinnamon leaf and citrus fruits, served with Osetra caviar from the maison Sturia, a creamy elderflower vinegar sabayon, a yellow lemon sauce and a teriyaki-style burnt and lacquered smoked eel.​
This recipe will be fully revealed the 10th of October and available from 16 to 27 October 2023 (only during the week) at Frenchie, one of Grégory Marchand's restaurants, located at 5 rue du Nil in Paris.