An invitation to travel
Independent fragrance creator Marie Le Febvre is based in Berlin, where she created the brand Urban Scents with her Austrian husband eight years ago.
Originally from Paris, she is a graduate of ISIPCA, a prestigious perfumery school that has turned out numerous renowned perfumers. Before embarking on her entrepreneurial career, she worked for major groups like Symrise and Takasago.
Faithful to her suppliers in Grasse, she never skimps on quality, choosing to work with raw materials that pay homage to nature. "Through my fragrances, I tell tales of humankind and nature. Nature is my primary inspiration and I like to celebrate it in my work. Spices, flowers, citrus fruits, woods, and resins are all marvelous treasures of nature that I use every day."
Marie creates endless emotions through her expertise and creativity. Her minimalist compositions let the fine-selected ingredients speak for themselves. In a single breath of fragrance, she whisks us away to unknown realms and awakens long-forgotten memories. Further enlivening this scent-inspired magic through collaborations with artists from all walks of life, she offers unique olfactory experiences.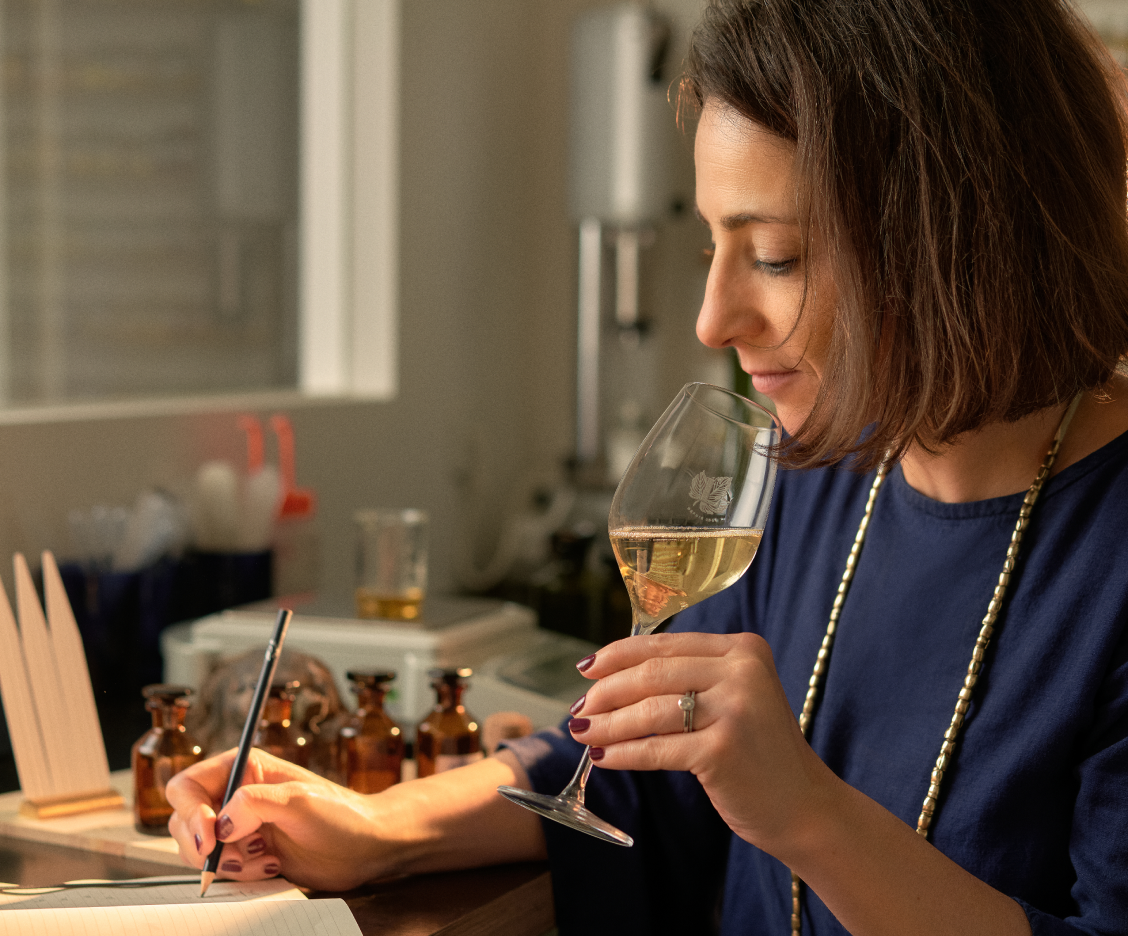 Marie Le Febvre & Réflexions
Marie Le Febvre came to Aÿ to discover Lallier and its terroir. Here, she steeped herself in the scents of champagne, but also in those of the nature and vines. "The first smell that I noticed was the rich, wet, mossy, dark, authentic, living scent of the soil! Then, I went in for closer inspection. What struck me was the play of textures that makes the terroir there feel so alive, from dry and ribbed wood, the vine leaves, to the juicy, crunchy green grapes". With such a shared love of nature, it was only fitting that Marie and Lallier should be brought together.
Marie Urban Le Febvre studied, embraced and deciphered each note that she smelled in Aÿ and in our latest cuvée to reveal its essence in her craft. She worked closely with Dominique Demarville, our cellar master as well as the woodworker Sophie Sellu and the chef Grégory Marchand to create a distinctive perfume, as a real ode to nature.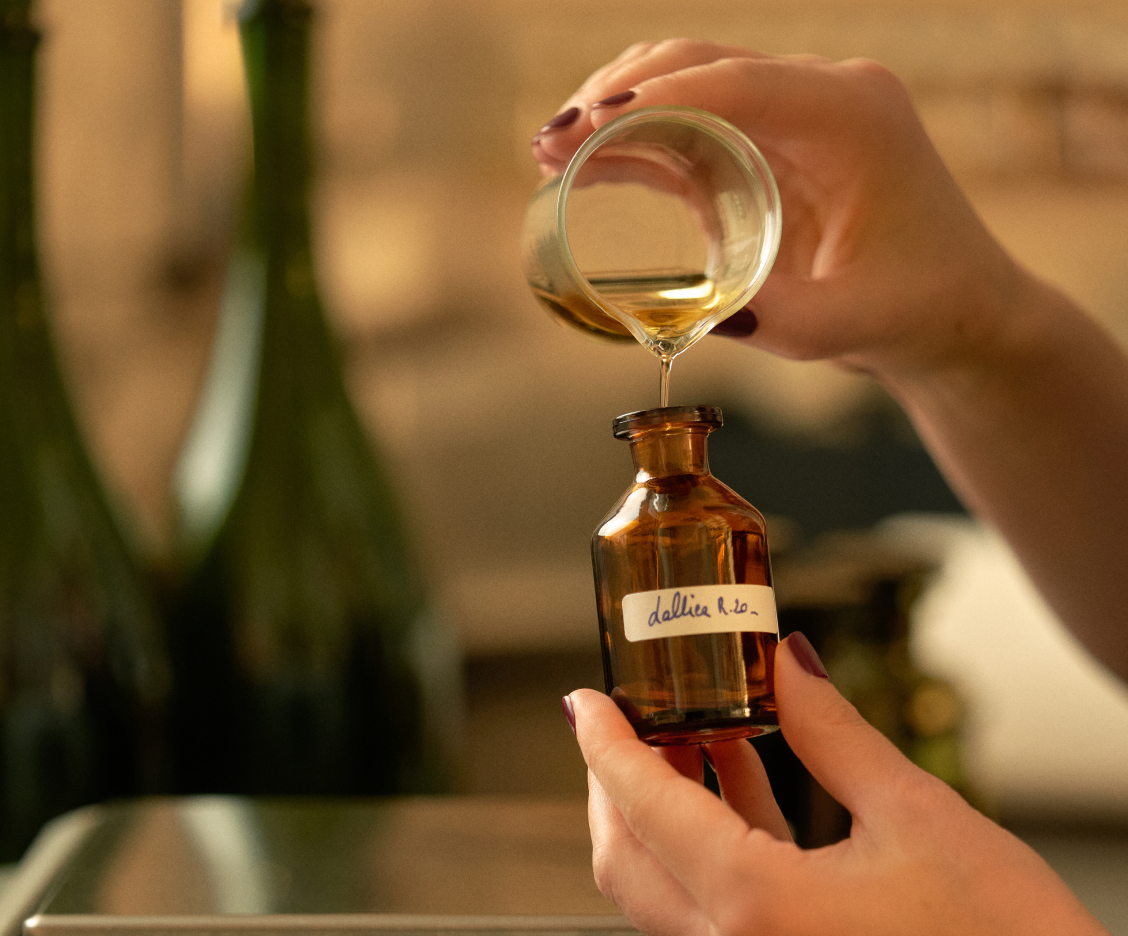 Ode to nature around R.020
To this perfume base, Marie added silky floral honeyed notes (hawthorn, acacia, edelflower) but also oak moss to translate minerality. She paired it with notes of sun ripened yellow fruits of peach, mirabelle & undertones of honey. She also chose to put cedarwood to evoke the scents of dry wood from the vine, and patchouli to remind us of the damp earth typical of the Aÿ terroir.