A celebration of Lallier's love for Pinot Noir, cultivated from two complimentary grape varieties from Grands Crus terroirs. Vibrant and expressive, with a rare blend of purity and depth.
Champagne Lallier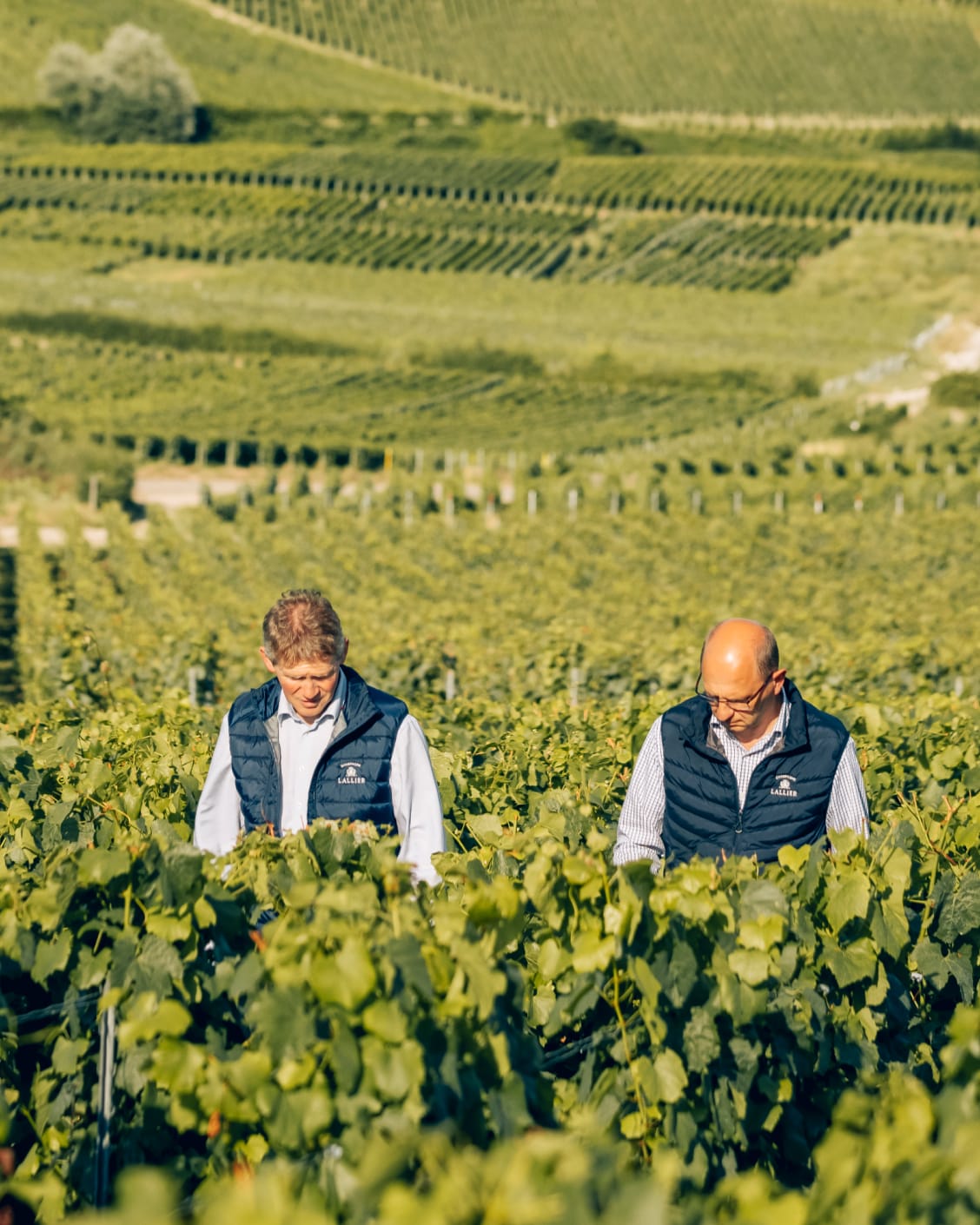 THE ORIGINS
Lallier Blanc de Noirs is a composition by the Cellar Master based on two mythical Pinot Noir Grand Crus terroirs: Cultivated with 100% Pinot Noir grapes from Aÿ, the only Grand Cru of the Vallée de la Marne,offering a soft and fresh Pinot Noir, and the the hilly Verzenay region in Montagne de Reims, offering intense character. Perfectly timed harvesting ensures that the grapes used in Blanc de Noirs Champagne are fully matured and at their pinnacle.
Champagne Lallier
THE BLEND
This unique blend of regional grapes allows Blanc de Noirs to take Pinot Noir's remarkable complexity to a new level of purity and deep character. The combination of maturation in stainless steel tanks (90%) with 228L wooden barrels (10%) adds to the blend complexity, while the long aging on lees and low dosage (7g/l) completes the Blanc de Noirs's signature profile. A 100% Pinot Noir blend made with 70% of harvest of that year. The result is a powerful, refined and generous wine.
THE EXPERIENCE
Elevate intimate moments with Blanc de Noirs's vinous sophistication, adding intrigue and depth to a delicate yet generous dining experience.
ID Card
Blend

70% of base wines30% of reserve wines

Grape variety

Pure Pinot Noir blend from two Grand Cru terroirs: Aÿ and Verzenay (Montagne de Reims). These two historic, rare chalk kingdoms mix the distinctive softness & depth of Aÿ with the fresh and tense character of the North-facing Verzenay.

100% Pinot Noir
Aging

5 years minimum

Dosage

7 g/L

Disgorgement

Min. 3 months before shipment
CONTEMPORARY CRAFTSMANSHIP
Tradition and modernity collide to create a new alchemy of ideas, built on five generations of Champagne expertise in one of the best regions for it. Discover Lallier's pioneering savoir-faire.
HOW TO DRINK BLANC DE NOIRS



THE RIGHT GLASS

The ideal Blanc de Noirs Champagne glass slowly releases the bouqet of scents and effervescence of the liquid. It sits between a flute and a wine glass: a long leg, wide bowl, and a narrow opening.




THE RIGHT TEMPERATURE

To reveal the full potential of this Champagne, serving temperature should sit between 10°C and 12°C. Anything colder will limit the wine's full expression.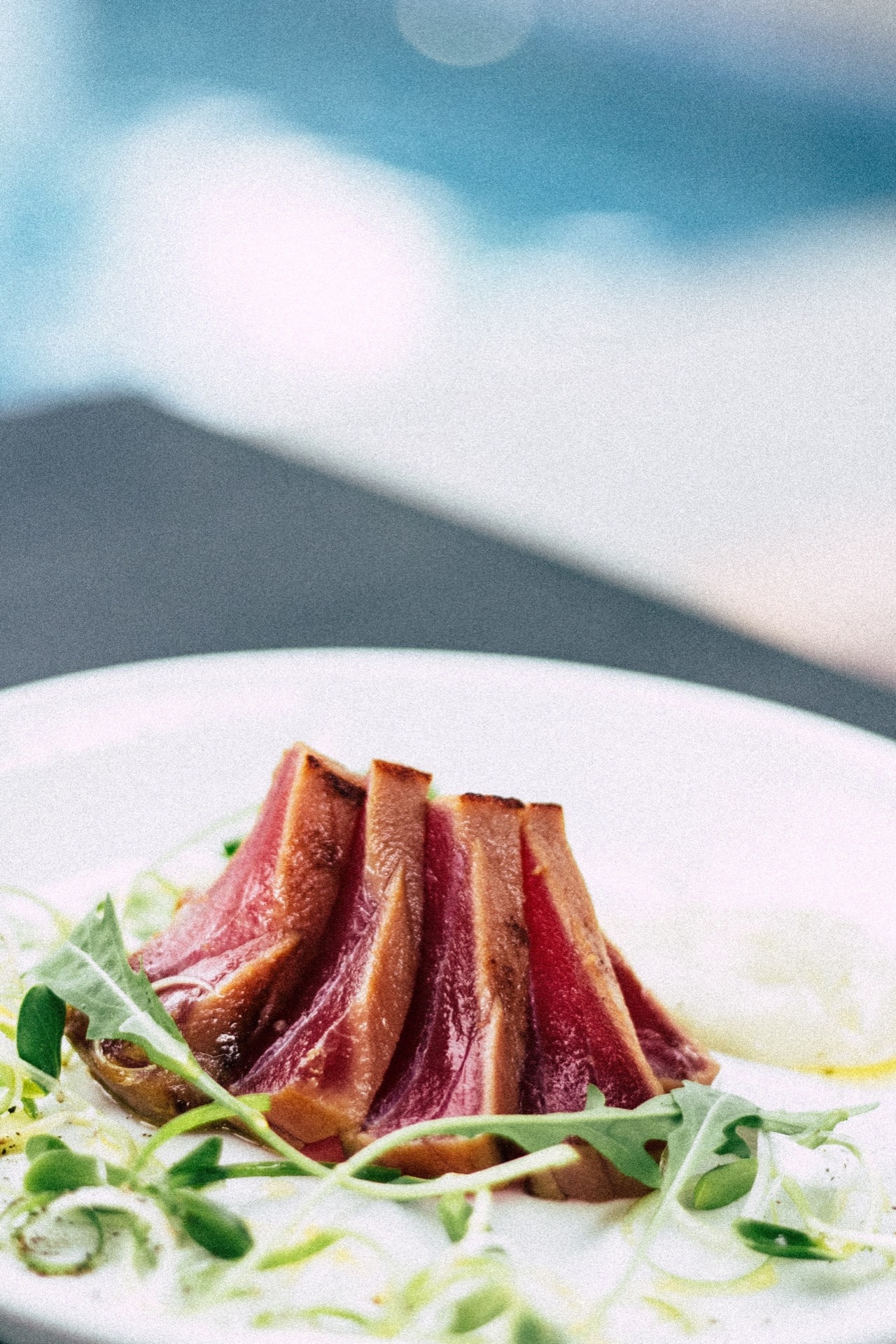 HOW TO PAIR BLANC DE NOIRS
Blanc De Noirs Champagne is best paired with creamy or grilled dishes.
Fleshy fish (sole, turbot)
White or red meat
Refined mushrooms (morel, girolles)