From our Réflexion Champagne collection, reinterpreted year after year to reflect the unique character of each harvest, R.020 Multi-Vintage Brut come in a brand-new modern and elegant bottle, one that echoes our house's deep connection to terroir and commitment to nature. Réflexion embodies Lallier signature style; a perfect balance of our four atmospheres: Freshness, Purity, Depth and Intensity.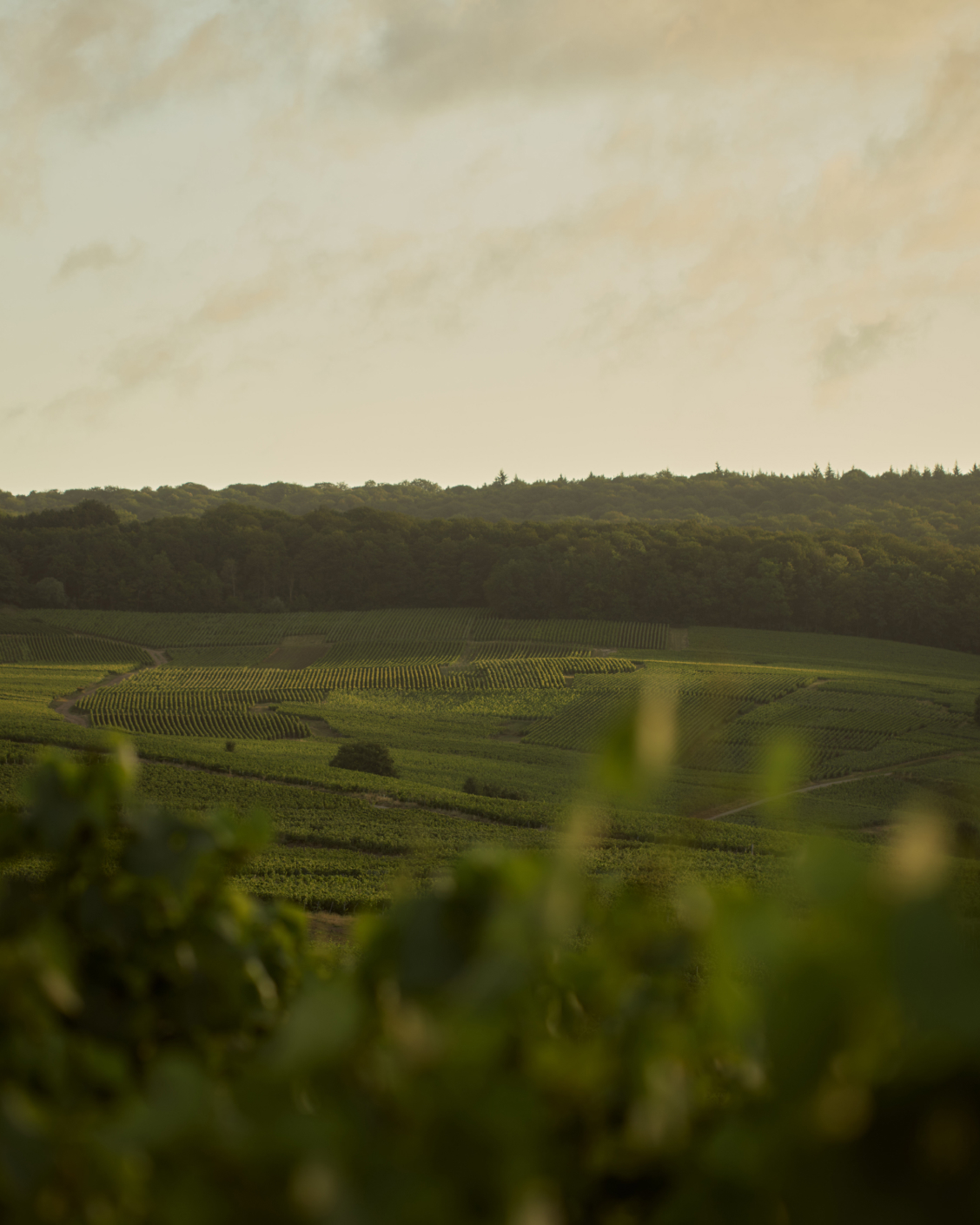 THE ORIGINS
Sourced predominantly from the 2020 harvest, which makes up 81% of the blend. For the first time since the creation of Réflexion, Chardonnay dominates the blend at 51%. Grapes were sourced from over 50 crus within Côte des Blancs, Côte de Sézanne and Montgueux for the Chardonnay, and Vallée de la Marne, Montagne de Reims and Côte des Bar for the Pinot Noir. An early harvest, starting in late August, yielded a superb quality of grapes, combining delivering intensity and freshness. The resulting base wine is strong, elegant and persistent, with a high maturity.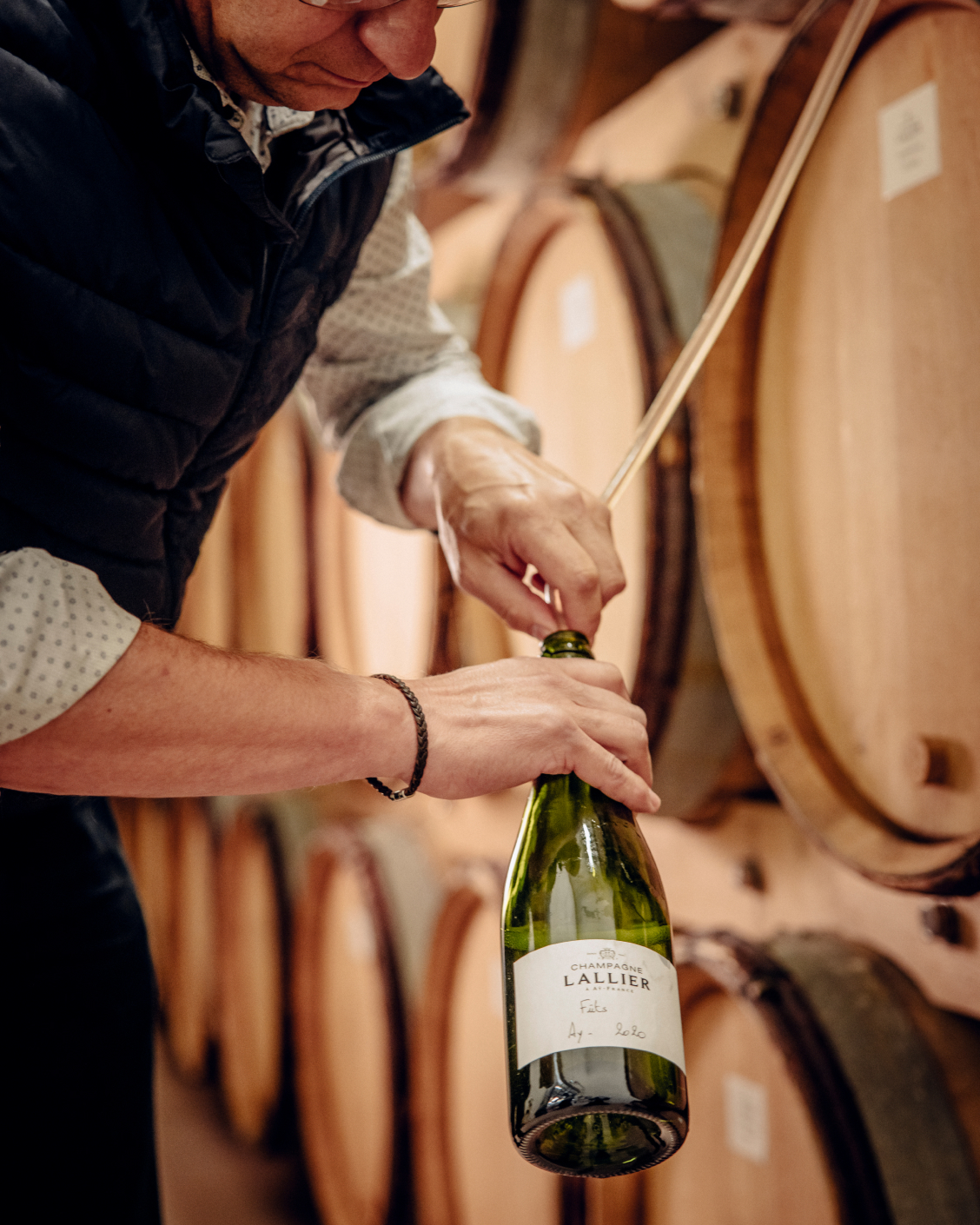 THE BLEND
The harvest of 2020, which makes up 81% of Réflexion R.020 offers intense floral and fruity aromas with delicate notes of mineral salinity. For greater balance, the 2020 harvest is completed by reserve wines (19%) from the 2018 and 2019 harvests, dominated respectively by intensity and depth.
THE EXPERIENCE
Lallier R.020 is a versatile champagne that can be enjoyed on its own, as an aperitif or to accompany a meal.
ID Card
Blend

81% of wine from 202019% of reserve wines (2018, 2019)

Grape variety

49% pinot noir51% chardonnay
Aging

30 months minimum

Dosage

7 g/L

Disgorgement

Min. 3 months before shipment
CONTEMPORARY CRAFTSMANSHIP
Tradition and modernity collide to create a new alchemy of ideas, built on five generations of Champagne expertise in one of the best regions for it. Discover Lallier's pioneering savoir-faire.
HOW TO DRINK LALLIER RÉFLEXION R.020



THE RIGHT GLASS

The choice of glass is essential for the development of notes and effervescence. The ideal glass for R.020 is somewhere between a flute and a wine glass: long stem, wide bowl and narrow opening




THE RIGHT TEMPERATURE

To reveal the full potential of this Champagne, serving temperature should be between 10°C and 12°C. Anything colder will limit the wine's full expression.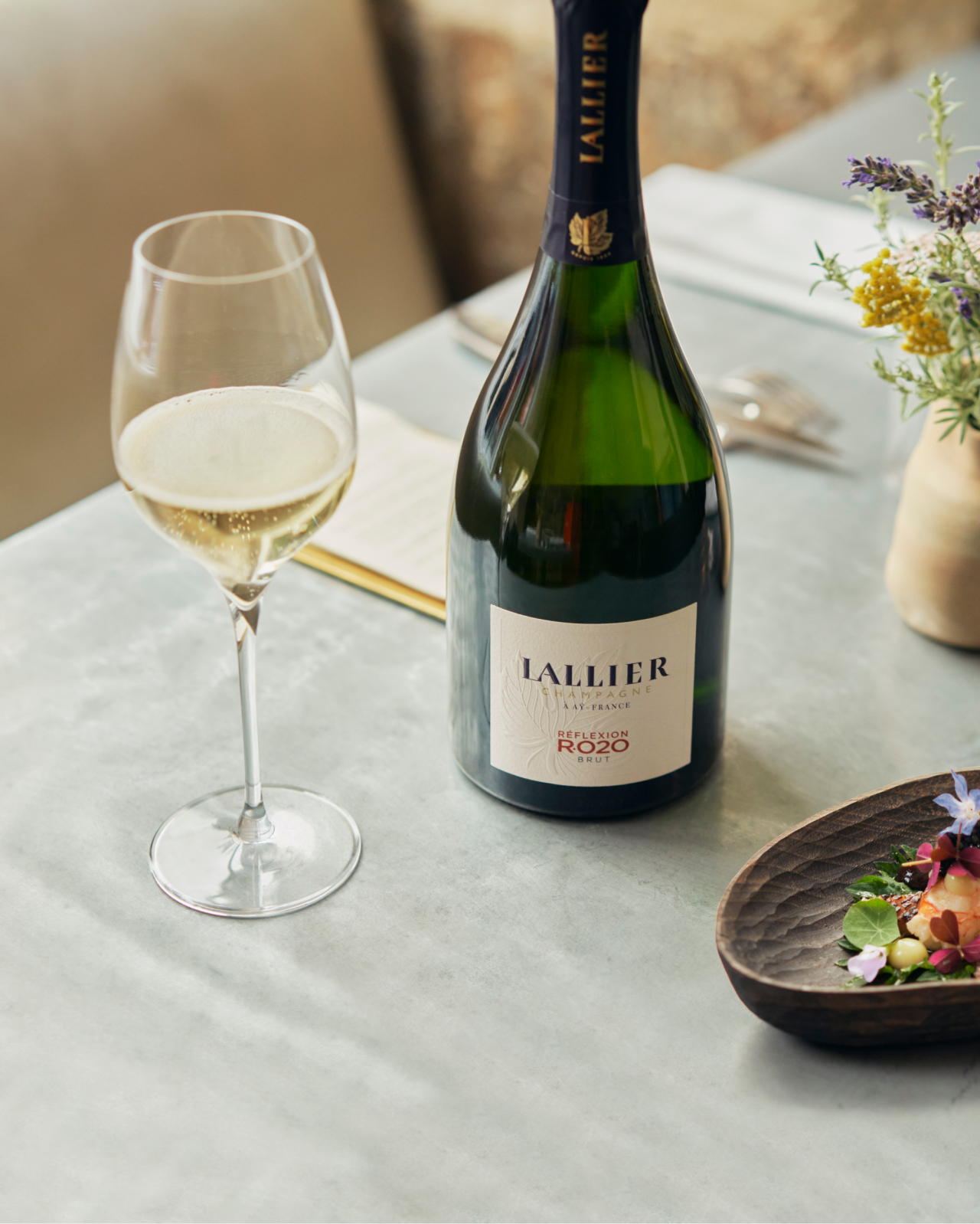 HOW TO PAIR LALLIER RÉFLEXION R.020
You can enjoy Lallier Réflexion R.020 with fine and fresh dishes such as citrus flavored fish, cured fish, shellfish and crustaceans.
Seasonal vegetable tarte
Green asparagus risotto and parmesan
Norway lobster
Grilled langoustine tail with binchotan, smoked eel, caviar and elderflower sabayon – As interpreted by Chef Grégory Marchand