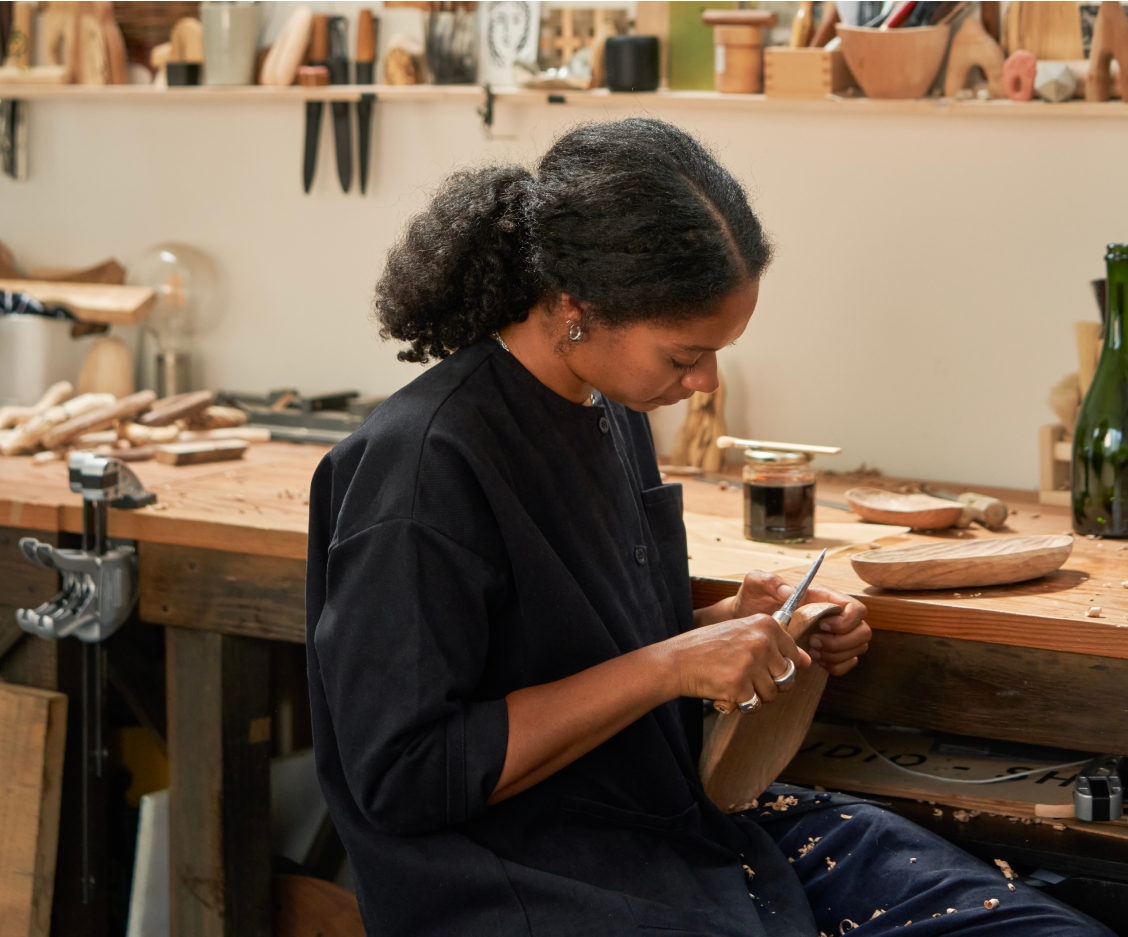 Infinite inspiration
After graduating in 2009 with a degree in interior design, Sophie contemplated what was most meaningful to her. It was then that woodwork emerged as her clear path when she found herself in a forest, learning to carve and sculpt a spoon. Ever since, she has loved nothing more than taking in the open air with her dog, while drawing her inspiration from nature.
In line with this respect for nature, Sophie Sellu readily creates her objects using wood from lightning or disease-damaged trees. For her, it is unthinkable to fell a tree without cause. In her practice situated between art and craftsmanship, she realizes vases, bowls, and paintbrushes to offer wood a second life.
For the past ten years, she has crafted both sculptures and practical objects out of her imagination and encounters with wood, while using traditionally manual techniques and tools to develop a modern concept of design. Sophie's prowess and attention to detail have earned her a spot as a judge on the Channel 4 series, Britain's Best Woodworker. She is involved in a number of youth mentoring programmes, where she shares her expertise and her passion for her trade.
Sophie Sellu & Réflexions
Just like Lallier, her craft is inspired by nature and results in inspiring pieces that reflect and embody the environments she explores. By honoring the shifting beauty of nature, while displaying all the hallmarks of quality craftsmanship, she reveals the singular character of each piece of wood.
She and our craftsmen share a deep connection to nature and a profound respect for each of the materials that it offers.
The way Lallier works with the land and not against it, very delicately, was very inspiring for Sophie.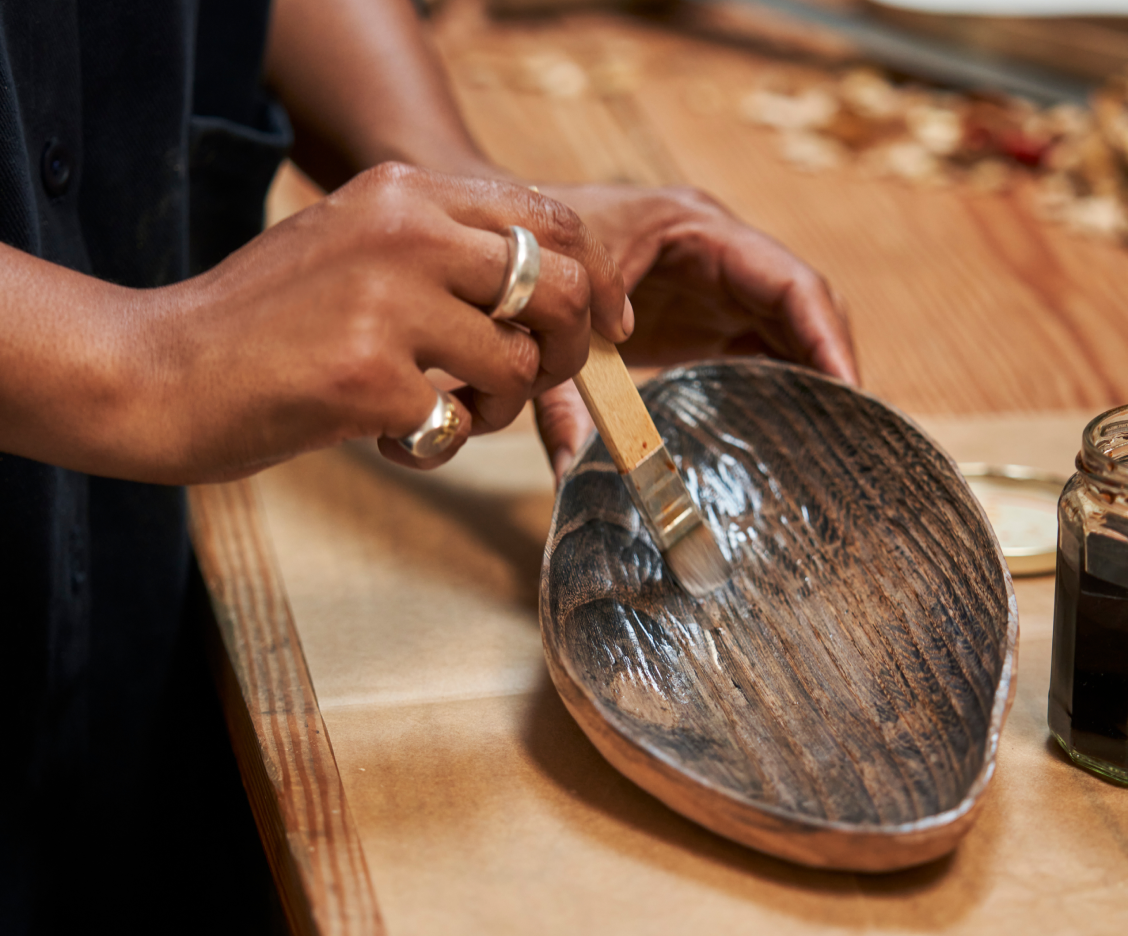 Exploring R.020 in depth
For Lallier, Sophie has created a limited series of bespoke hand-carved plates made with a hundred-year-old chestnut tree, which fell in a storm in 2020 – the dominant harvest year for the Brut multi-vintage R.020 – to give it a second life.
Deliberately uneven and ebonised in her London studio, this slightly curved collector vessel, was created to perfectly complement the colourful dish signed by the chef Grégory Marchand. This plate also creates a vibrant and natural contrast with the light golden colour and emerald hints of the wine.
Chestnut trees have really high levels of tannins in them, meaning that they can take in color quite easily, so she used an iron acetate solution to add some color just to bring out the richness of the pattern in the grain.
"This raw yet meticulously shaped object tells its own story and showcases a true 'Réflexion' of a collaboration between humans and nature." says Sophie Sellu.